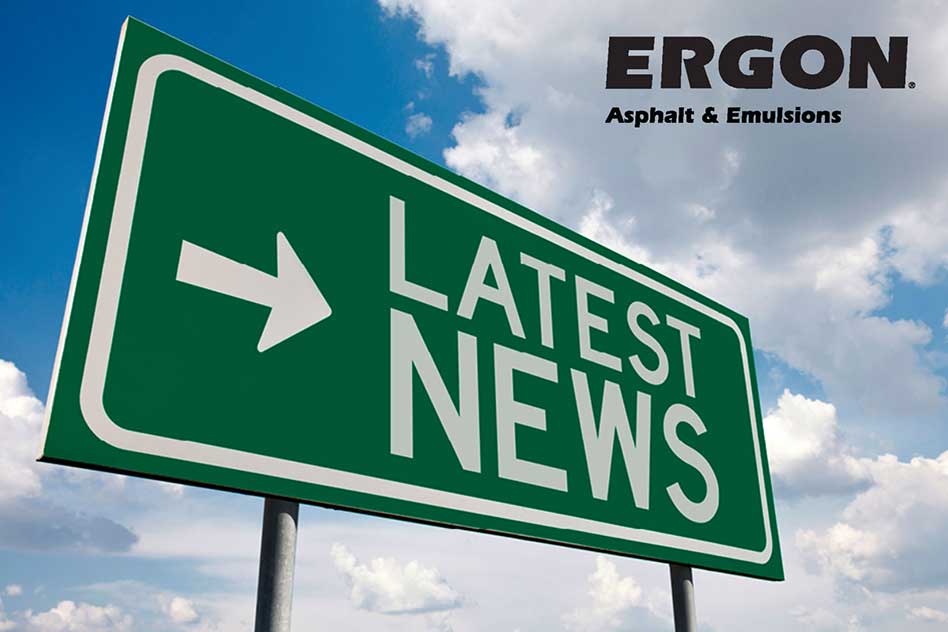 Jackson, MS – Ergon Asphalt & Emulsions, Inc. (EA&E) announced today that it has entered into an agreement with NuStar Energy, L.P. (NuStar) to market asphalt from NuStar's terminal in Pittsburg, California. The agreement allows EA&E to expand its offerings in northern California to include paving grade, polymer-modified, and other asphalt products, in addition to the pavement preservation products the company currently provides in the area. EA&E is one of the largest asphalt marketers in North America, with more than 30 locations across the U.S.
"We're excited to have the opportunity to introduce Ergon Asphalt and Emulsions to northern California," said Patrick Nation, Senior Vice President of Sales and Marketing for Ergon Asphalt & Emulsions, Inc. "Our agreement with NuStar lets us introduce our vision of providing innovative resources to the marketplace."
J. Baxter Burns, II, President of Ergon Asphalt & Emulsions, Inc., said, "We are continually looking for opportunities to expand our footprint in North America. This agreement was a perfect fit because it utilizes existing assets, coupled with strategic partnerships, to broaden our asphalt business in California."
EA&E's asphalt products will be marketed from NuStar's terminal beginning January 1, 2014.
About Ergon Asphalt & Emulsions, Inc.
Ergon Asphalt & Emulsions, Inc. is an Ergon company, and operates as an asphalt and emulsion producer and marketer. The company specializes in the development of superior engineered paving and pavement preservation products.
About Ergon, Inc.
Ergon, Inc. is a privately held company that operates under six primary business segments: Refining & Marketing, Asphalt & Emulsions, Transportation &Terminaling, Oil & Gas, Real Estate, and Corporate & Other.
Contact Information:
Jim Temple
Director of Communications
601-933-3000
jim.temple@ergon.com