Adjusting the Plan
The group decided to make the project 9" (instead of the originally scheduled 10") in order to stay out of the clay. The reasoning was there would be no diminishing or detrimental effects by reducing the FDR material by 1" as compared to either incorporating the clay instead of granular base, or having to bring in the granular base and do a whole new design. Two days following the shutdown, it was time to get back to work.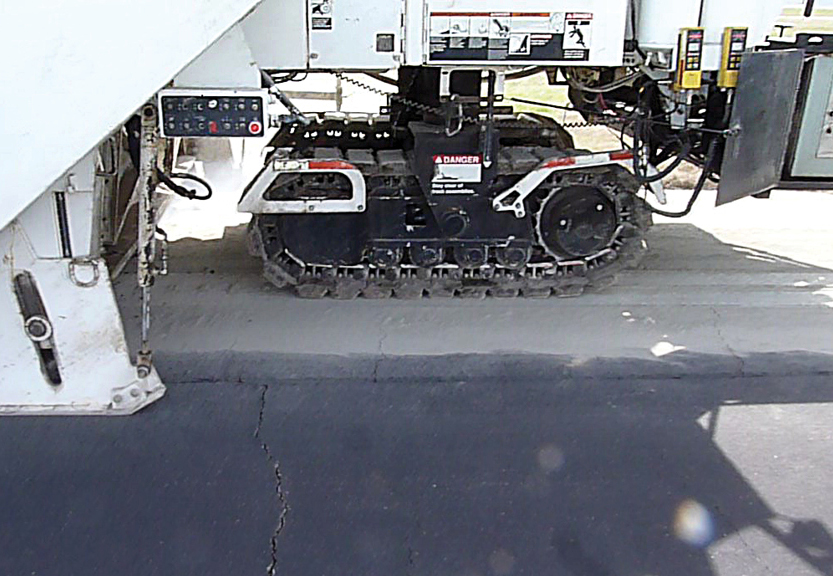 Application Highlights
The Coughlin Company chose an engineered emulsion supplied by Ergon A&E for the FDR binder, as a commodity emulsion would not be adequate for this particular project. The additional benefit of using an engineered emulsion over commodity is increased durability and resistance to heavy traffic early on, which is critical for airports as there is constant high and heavy traffic.
The mix design, conducted by PTSi utilized millings of the reclaimed asphalt pavement (RAP) along with high-quality surfactants and cement. The targeted amounts of 2.9% asphalt emulsion to 0.75% cement were finalized by adjusting mix parameters within tolerances of the design. FDR was performed along the entire length and width of the runway. The existing asphalt material was pulverized and graded, then stabilized before being compacted from the bottom up to form a new and improved roadbed. The work was completed in short order while takeoffs and landings were temporarily moved to a taxiway so that the airport could remain open. Ergon A&E support personnel spent two days on site, a fraction of the project's total two-week timeline — but an important two days to be sure.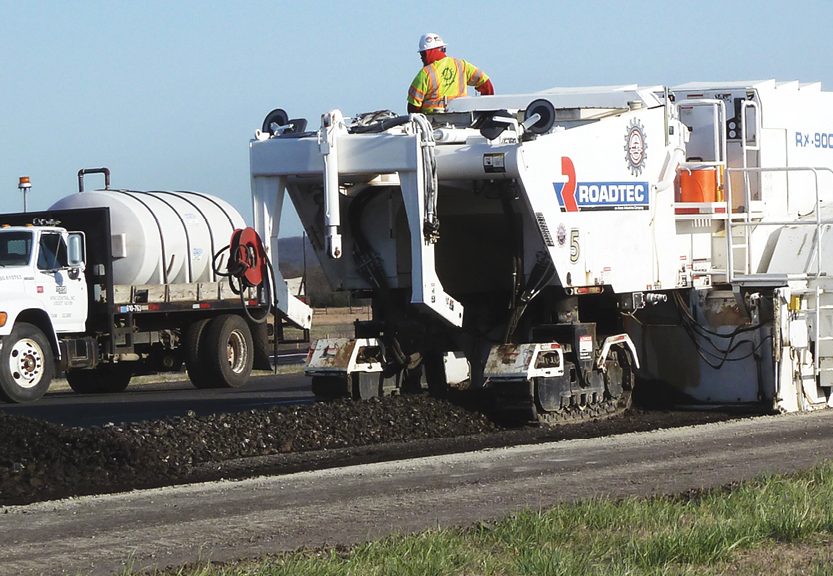 Thanks in part to Ergon A&E, the project was a technical success, winning various awards for the quality of the work and, in particular, the smoothness of the wearing course.
"All emulsions aren't created equal," said Darren Coughlin, president of the Coughlin Company. "We know we can always count on Ergon A&E for quality, outstanding service and expert technical support throughout every project. Ergon works with us on jobs from California to Kansas, and everywhere in between. From construction to follow-up, there's nobody better — they lead the way in promoting excellence in our industry."
Congratulations are due to APAC and the Coughlin Company for completing such a difficult project.
Students and faculty from the University of Arkansas visited the Claremore site regularly during construction to study the efficacy and environmental impact of the work as part of a joint research project between the University and Ergon A&E.