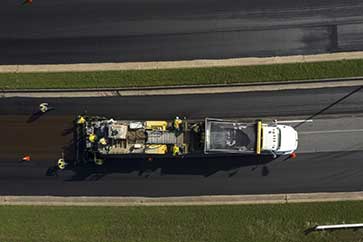 Background
Conventional micro surfacing and slurry seal systems have played an important role in pavement preservation for the city of Dallas for decades. However, in the time it takes these systems to fully cure, especially during periods of extreme heat and high humidity which happen quite often in Texas, the treated roads can sometimes be susceptible to power steering burns, raveling and other vehicular damage. While the long-term benefits have historically outweighed these short-term inconveniences, Dallas was interested in systems that can provide a more durable wearing course sooner after application, while still providing long-lasting benefits.
Highly Polymer Modified = Increased Durability, Longevity, Friction
In 2016, Ergon Asphalt & Emulsions' Area Sales Manager David Stroud and Technical Marketing Manager Tom Flowers introduced Dallas road officials to the eFlex solutions for their short- and long-term pavement preservation needs. eFlex premium micro surfacing and eFlex ES premium slurry seal systems are both highly polymer modified for increased durability and longevity. In addition to providing increased protection from scuffing and power steering burns early on, eFlex and eFlex ES also provide high friction surfaces that retain their friction levels even in harsh conditions throughout the life of the treatments, increasing the safety of the driving public.
After demos were conducted, the city was pleased with the finished product. eFlex and eFlex ES had withstood intense traffic and extreme temperatures. The decision was made to include highly polymerized premium micro surfacing and highly polymerized premium slurry seals in the city's 2017-2018 pavement management program.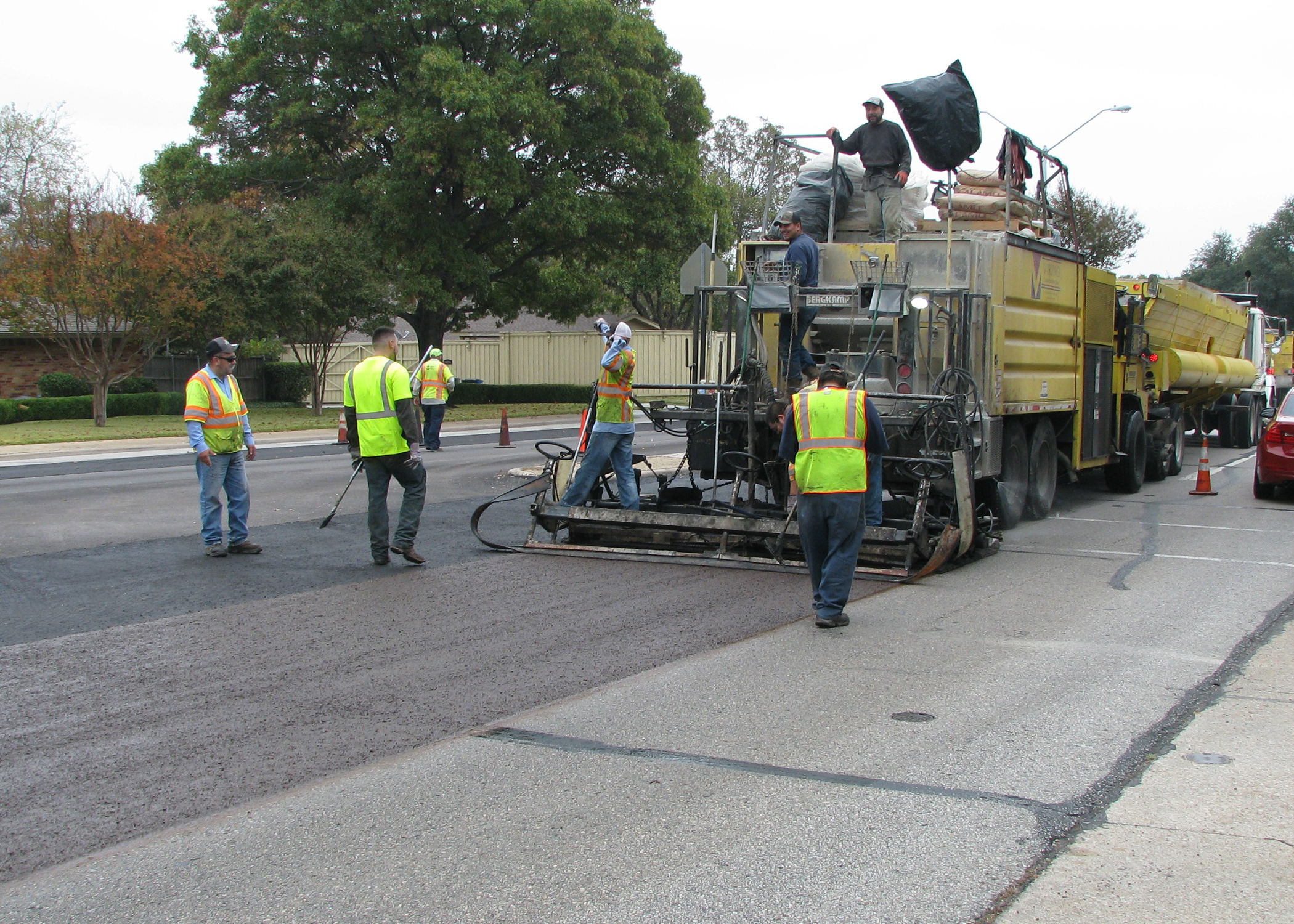 Application Highlights / Project Details
The city let approximately 290 lane miles in 2017 and another 200 lane miles in 2018, to be treated with highly polymerized micro surfacing and slurry systems. Viking Construction, headquartered in Georgetown, Texas, was chosen as the contractor, and they selected Ergon's eFlex and eFlex ES.
eFlex micro surfacing treatments were applied on roads in high-traffic areas, and eFlex ES slurry seal treatments were applied on lower traffic roadways including residential areas. Treatments were applied in single lifts, and Ergon A&E and Viking regularly monitored the applications and temperatures at project sites to make adjustments as needed in order to ensure the city's expectations were met.
Quick Return to Traffic
The roads treated with eFlex ES slurry seal were closed for construction and reopened to traffic within one to two hours following each application. The roads treated with eFlex micro surfacing were closed one lane at a time during construction and reopened to traffic approximately one hour after each treatment.
Results: A Powerful Performance for the eFlex Systems
City representatives are pleased with the outcome of the projects both in performance and appearance and are making plans to schedule regular applications of highly polymerized micro surfacing and slurry seals to maintain strong, durable and safe wearing courses for roadways within their network. In fact, the city has begun treating over 400 additional miles of roadway with these systems during the 2019-2020 construction season.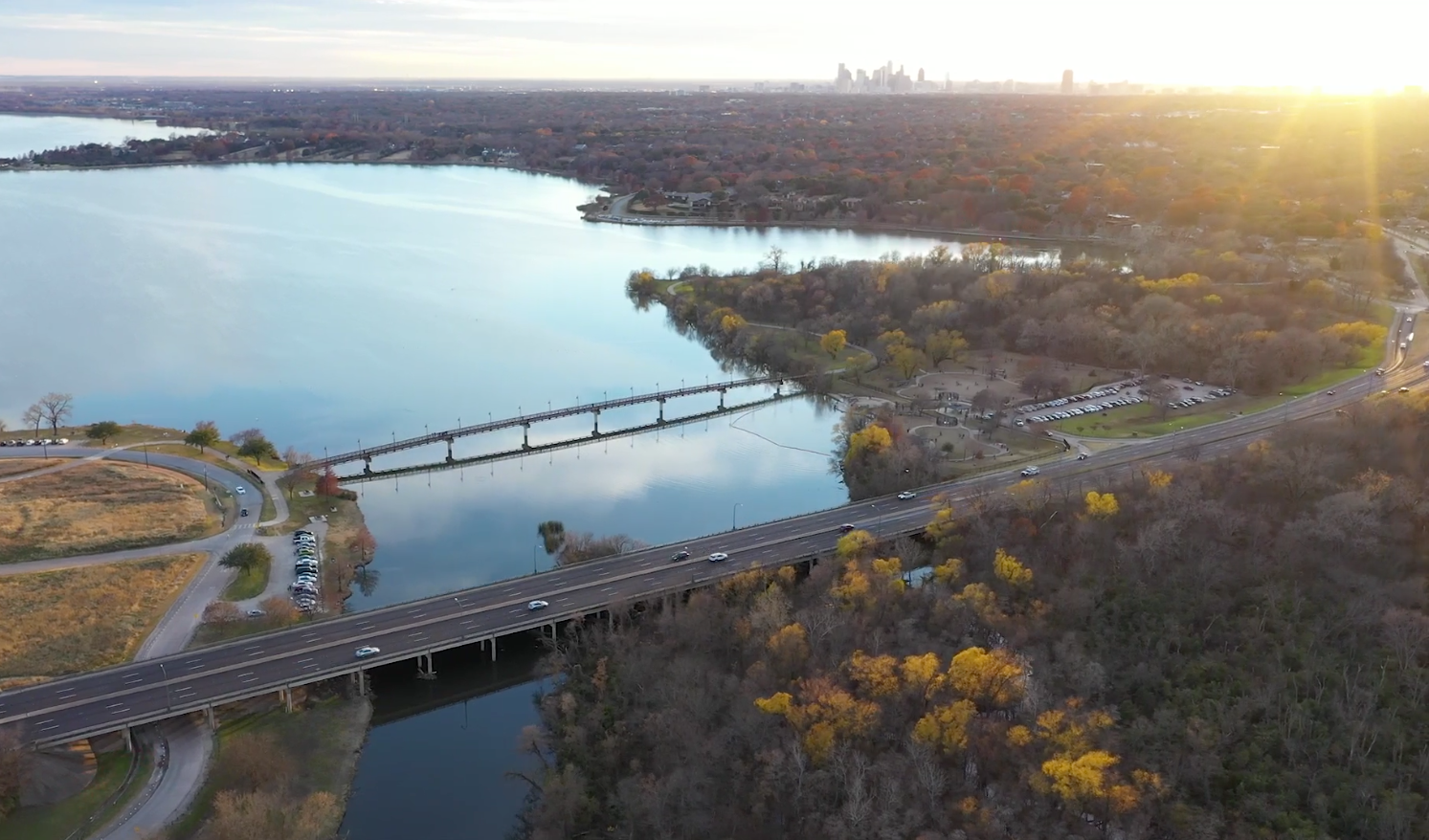 Cost Savings: Millions Saved = More Miles Treated
At $3.50/square yard, eFlex is $6.50/square yard less than mill and fill. Calculating the 590 miles Dallas treated in 2017/ 2018, times a cost savings of $6.50/square yard when using eFlex, the city saved well over $24.7 million. By the time another 400 miles have been treated during the 2019 season, that savings will total over $41.5 million. This pavement preservation technique not only allows the city to extend the service life of treated roads by approximately eight years, but they are also able to utilize those funds to treat more miles each year than they could with traditional methods.
To learn more about the eFlex/eFlex ES family of products and how they can make your roads tougher longer, contact the Ergon Asphalt & Emulsions representative in your area.