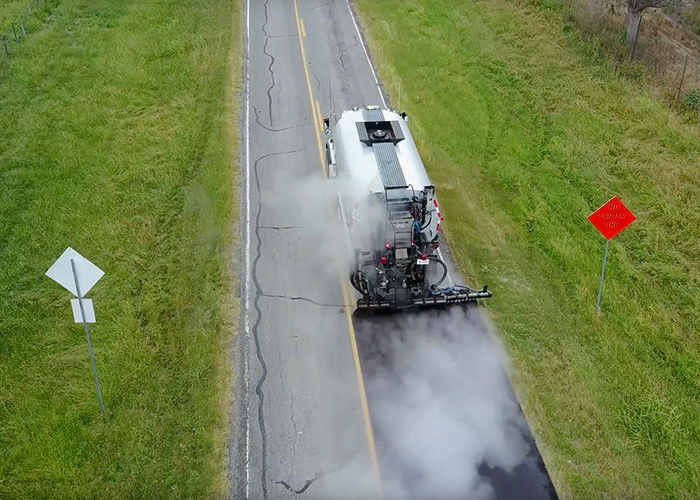 Background
As part of the San Antonio 2017 District-Wide Seal Coat Project, 3.7 miles of FM 2200 in Medina County, Texas, were set to receive a chip seal application. The owner of the project, Texas Department of Transportation (TxDOT), has historically applied emulsion-based chip seals on rural roads such as FM 2200 every seven years as a preventive maintenance measure, even with no significant distress present.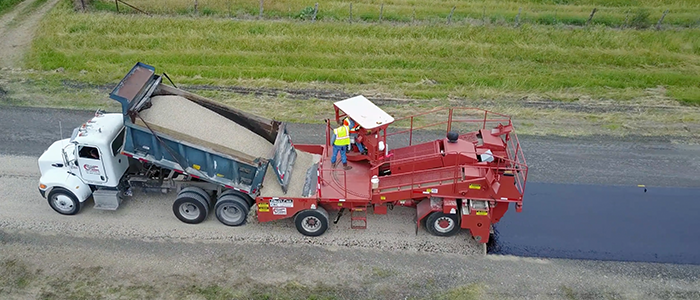 Chip seals are designed to treat top-down fatigue cracks, raveling and oxidation, extending a road's service life for five to seven years. They also provide increased surface friction for greater protection for commuters. In a chip seal application, an asphalt binder is applied to the existing roadway, sealing cracks less than ¼ inch. Aggregate, which is used to enhance surface friction, is then applied and rolled into the binder.
TxDOT contracted Clark County Construction of Texas, Inc., for the FM 2200 chip seal application. Ergon Asphalt & Emulsions was selected to supply the chip seal emulsion, CHFRS-2P, from its Pleasanton, Texas, facility. CHFRS-2P is a cationic high float emulsion that provides greater durability than conventional chip seals and a stronger bond with the aggregate applied over the emulsion. As an extra benefit, return-to-traffic time for CHFRS-2P chip seals is usually 30 to 50 percent faster than conventional chip seal emulsions.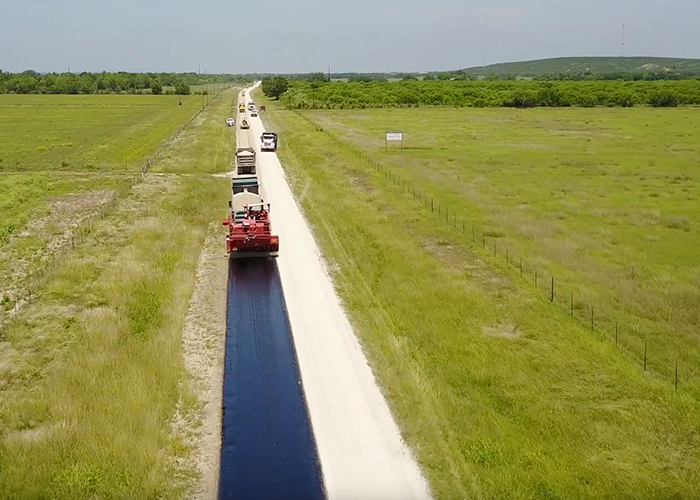 Application Highlights
In a one-day application, CHFRS-2P was shot at 0.42 gallons per square yard followed by the application of Grade 4 aggregate, supplied by Anderson Columbia, at 115 square yards per cubic yard. Shortly after application, the road was reopened to traffic.
Results
Eleven months after application, a TxDOT representative noted the road's consistency and commented that the seal coat on FM 2200 was still holding up well. The agency plans to continue using CHFRS-2P on emulsion seal coat projects throughout the state.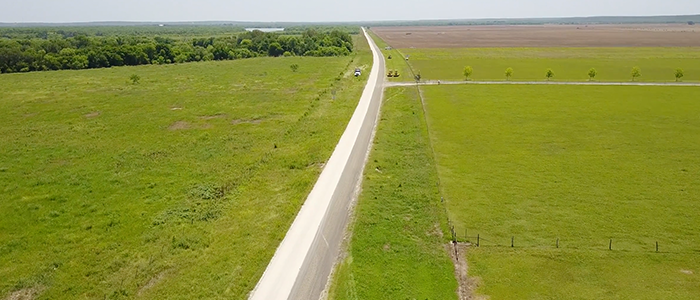 Chip seals are one of many preventive maintenance and pavement preservation treatments used to protect and extend the service life of a road. Contact your local Ergon Asphalt & Emulsions salesperson to find out more information on how chip seals and other solutions can help meet the specific needs of your road.