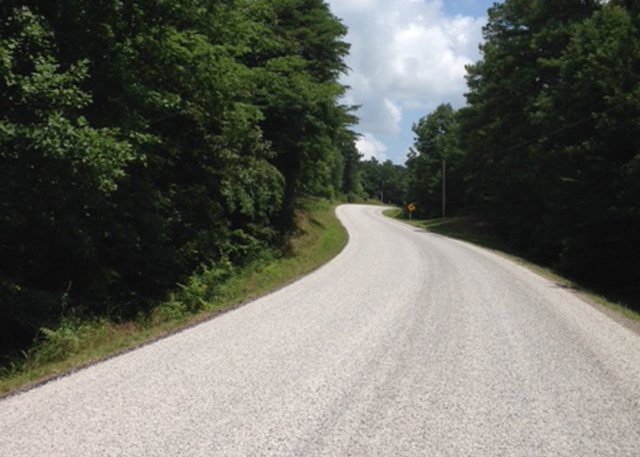 The life of a roadway goes through many cycles, waxes and wanes between care and attention and disrepair. The birth of a road begins with the coordinated effort of government stakeholders, engineers and local contractors. After a road has come to fruition, its care and maintenance is less expansive, allowing the local government to take charge of maintenance from within. Measures taken in pavement preservation are less expensive than reconstruction and allow the existing roadway to last longer than it would without remedial maintenance. However, even with proper maintenance, a road will eventually begin to need more extensive treatments or reconstruction measures where a contractor must be utilized. Maintaining the delicate balance between these two groups is what keeps a stable infrastructure with a less than flexible budget.
In the spring of 2015, Blount County, in north central Alabama, made substantial investments in their road maintenance equipment, adding a one-man pothole patcher, conventional chip spreader and pneumatic tire roller to their maintenance fleet to better elevate their road maintenance and chip seal program. This new equipment allows the crew to quickly and proficiently address minor road distresses, too small for contractors to competitively price out. As of late summer, the County is also in the process of building an 8,000-gallon storage tank to house a small supply of CRS-2 emulsion for maximizing use of the new pothole patcher. Although it can be used in pothole patching, CRS-2's primary use is in conventional chip seals.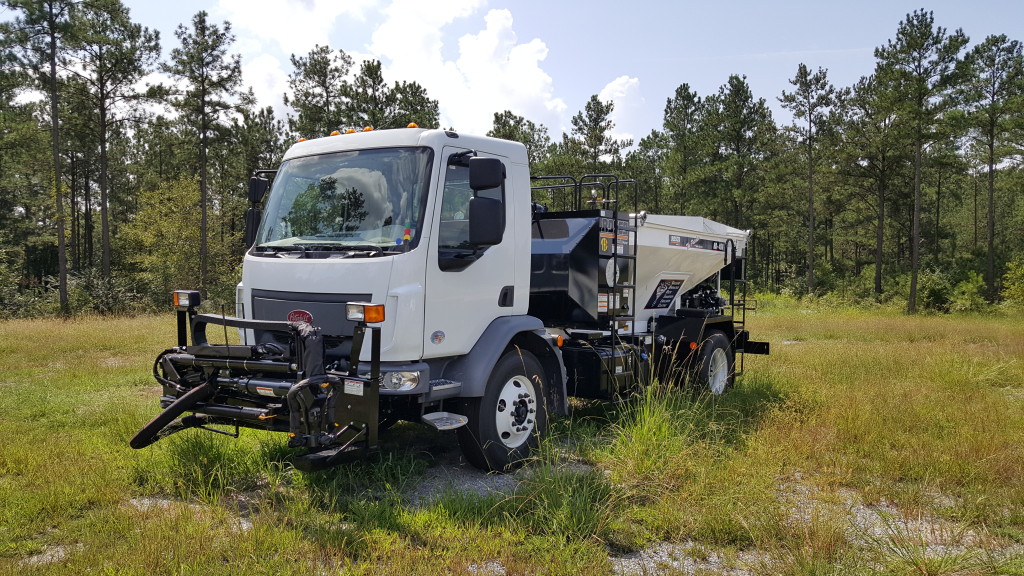 A conventional chip seal with CRS-2 is a widely used pavement preservation treatment, where emulsion is applied by a distributor onto an existing surface, followed immediately by a layer of continuously grated aggregate. The aggregate is rolled and embedded into the emulsion, creating a smooth driving surface. This type of treatment is most often used to address minor cracking, loss of friction and raveling, as well as pavement oxidation. Modestly priced with a national average of $2.25 per square yard, conventional chip seals using CRS-2 are a cost-effective road treatment that, when used properly, can extend the life of a road by five to seven years. Its quick-curing quality allows traffic to be returned in a matter of hours following treatment, leaving motorists minimally inconvenienced.
Harnessing the full capabilities of conventional chip seals and the multifaceted benefits of CRS-2, the County will realize high returns on investment with an increase in available funds saved through responsible pavement preservation practices. These savings will allow more roads to receive maintenance in a given year. As the roads continue to age, the accumulated cost savings will provide funds to bring in contractors for more intensive treatments as the roads near the end of their life cycle.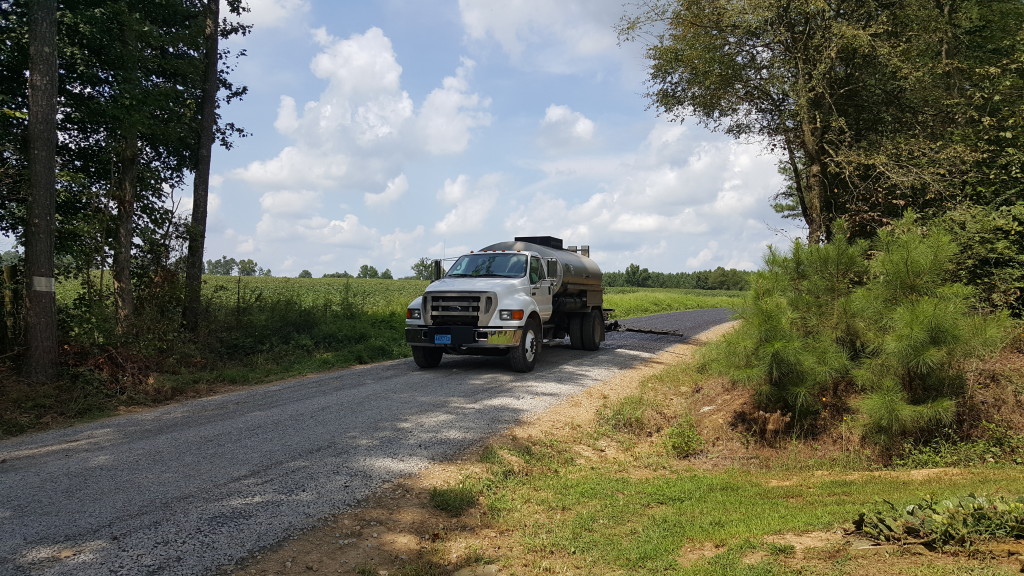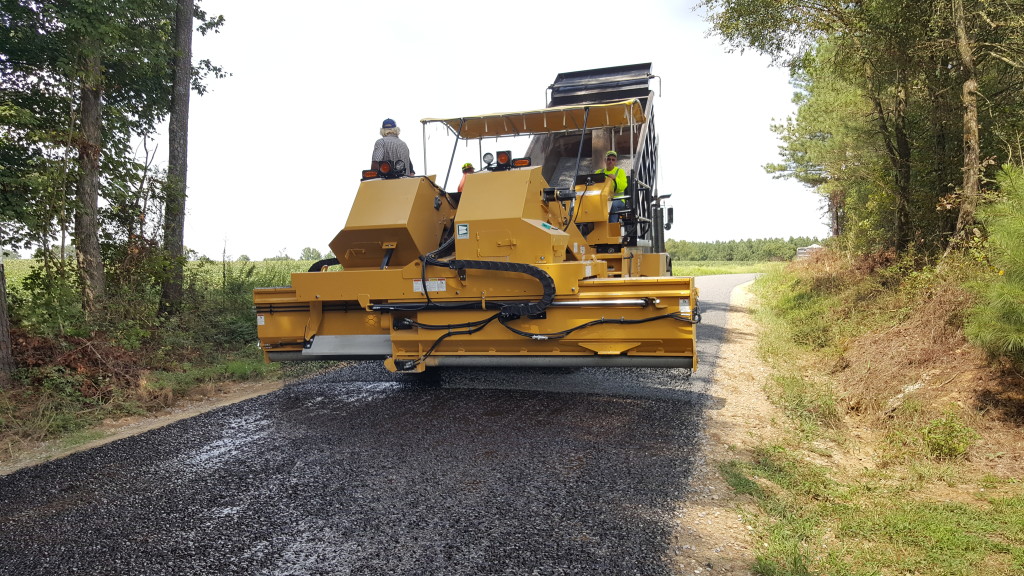 "Part of our County maintenance program is where we evaluate our roads and decide which ones are in the greatest need of maintenance," said Winston Sitton, County Engineer for Blount County. "With this upgraded chip seal equipment, we can make our funds stretch farther and get to more roads on our list over a single paving season than before."
Ergon Asphalt & Emulsions, Inc., (Ergon A&E) seeks to be a contributing resource to contractors and county and state agencies alike, helping make these road maintenance dollars stretch farther. Ergon A&E's emulsion plant in Birmingport, Alabama, is a major provider for emulsion in central and northern portions of the state, including Blount County, offering several options covering an assortment of distress applications. In addition to being an emulsions supplier, Ergon A&E also contributes its expertise in technical application to help make road projects go smoothly. The Technical Operations team helps troubleshoot problems crews face, offering advice on technique, product solutions, equipment, application rates and overall training. Most common is the resource found in the Ergon A&E Sales team. Ergon A&E offers site selection, where sales team members visually inspect road conditions first-hand alongside an agency. This affords a more in-depth analysis of road conditions, providing better recommendations for treatment options for the most cost-effective and successful project outcome.
Ergon A&E is pleased to provide varying resource tools to its customer base. To learn more about the benefits of pavement preservation treatments, including chip seals, visit www.savemyroad.com.