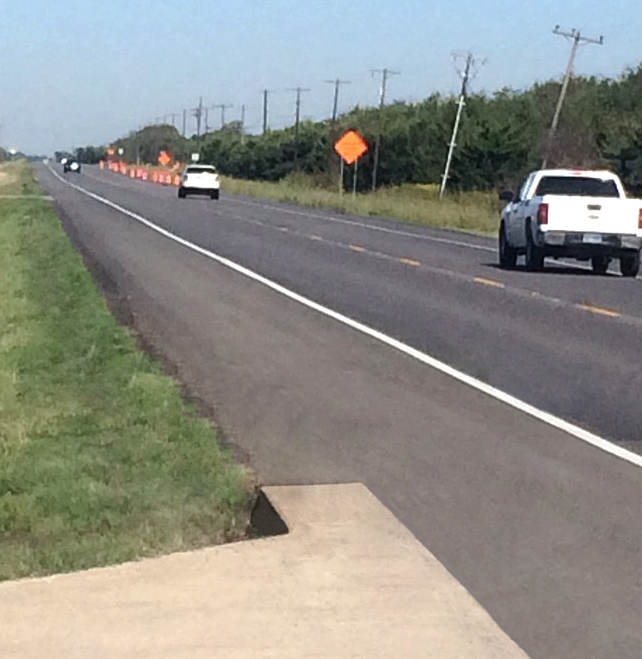 (Highway 5 after mill and fill using eTac and Hot Mix Asphalt.)
Background
Bond Coats are used to prevent slippage and promote a strong bond and solid adhesion between two asphalt layers. However, general tracking issues associated with conventional bond coats can be a hassle to clean and can slow valuable production time.
Five miles of an 8-year-old Hot Mix Asphalt (HMA) surface along Highway 5 (SH 5) near McKinney, Texas, had become oxidized and began to crack. Texas Department of Transportation (TxDOT) determined this section would receive a mill and fill with HMA. The agency typically applies new HMA to road surfaces every 8-10 years, or when distresses occur, in order to maintain the integrity, look and feel of the roads.
There were many concrete driveways along SH 5 where the HMA would be applied. A major concern for TxDOT and the contractor, Jagoe-Public Co. (Jagoe), was completing the project with as little tracking as possible in order to minimize the time and costs associated with having to power wash excess tack off of the driveways and construction equipment, and maintain an aesthetically pleasing roadway for the public. They also wanted to ensure a reduction in the risk of the tack causing damage to vehicles. To address these concerns, TxDOT decided to try eTac bond coat, provided by Ergon Asphalt & Emulsions, Inc. (Ergon A&E).
Strong Tack that Stays Put
eTac is a user friendly, storage stable bond coat with properties proven to provide less tracking over conventional bond coats, even on milled surfaces. This is not an easy task, as bond coats applied to these types of surfaces must combat the significant amount of dust that accumulates on the surface following a milling treatment. In certain instances, bond coats sprayed into milled grooves would fail to cure properly, compromising the performance of the tack and that of the HMA surface. Also, because eTac is specifically designed to eliminate tracking issues, contractors don't have to worry about paving equipment picking up the tack from the surface during application.
Consistent Results
The previous asphalt surface was milled a few weeks prior to the eTac application. Then, sections at a time, the contractor applied eTac at an application rate of 0.08 - 0.10 gallons per square yard. The eTac emulsion consistently broke within eight to 10 minutes and construction crews were able to then begin the hot mix overlay. This portion of the project was completed in 12 working days.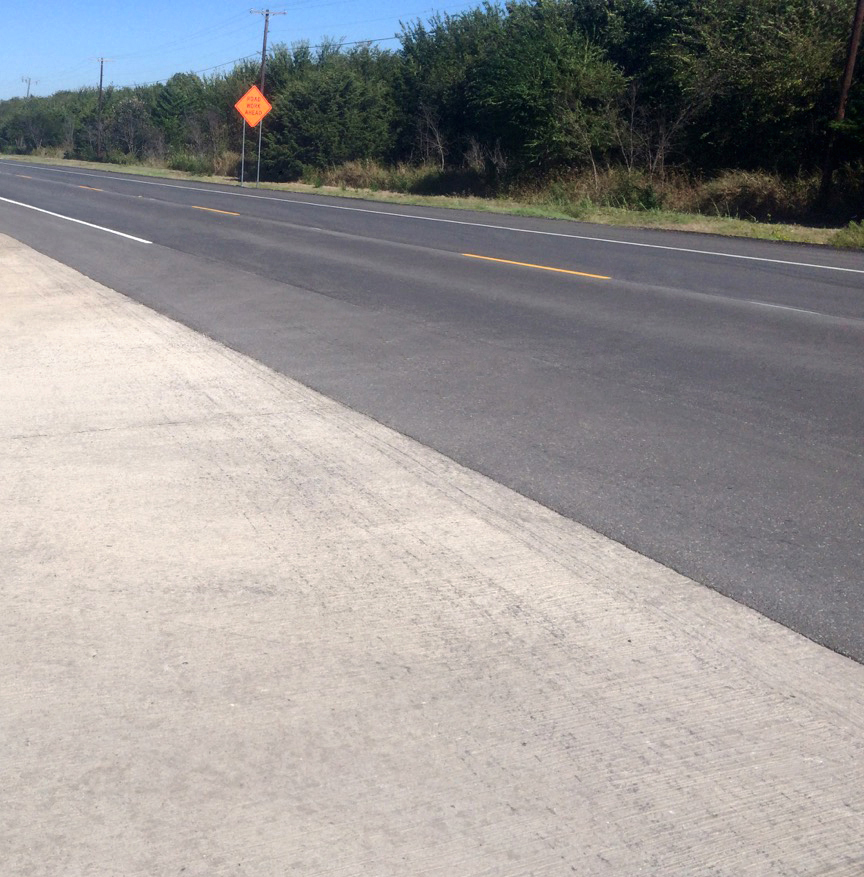 (Highway 5 after mill and fill using eTac and Hot Mix Asphalt - no tracking)
"This stuff is great…Performs the same every time. We were able to get back in the mat within 10 minutes, which really helped our production." – John Belcher, Jagoe General Supervisor.
Applying eTac saved both time and money, as major post-tack cleaning efforts were no longer a concern. More importantly, eTac eliminated the possibility of slippage and early road distresses often associated with poor bonding. Both TxDOT and Jagoe plan to continue to utilize eTac in applications where less tracking is critical.