Ergon's ePrime, an environmentally friendly, solvent-free prime coat was selected for use in the iconic national park.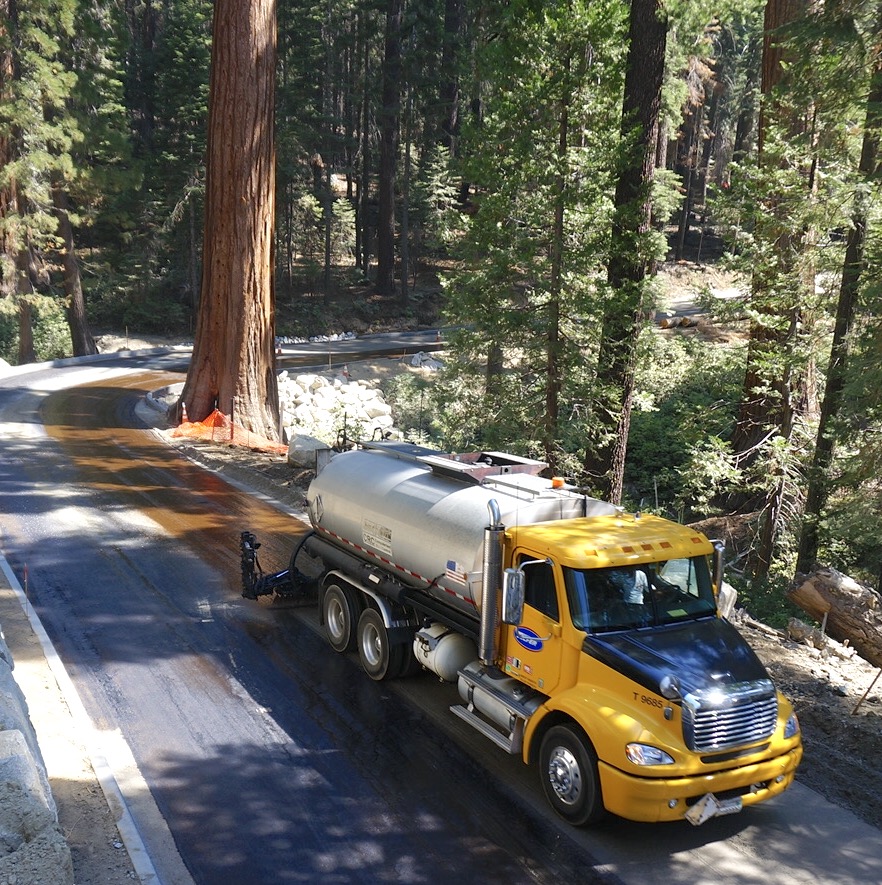 Background
Yosemite National Park is one of America's national treasures. This park is home to large and rare sequoia trees, incredible waterfalls, mule deer, black bears and other wildlife. It receives hundreds of thousands of visitors per month and millions annually. People may be most familiar with the park's half dome and glacier-carved valley, both subjects of some of the world's most iconic pictures.
---
The Central Federal Lands Highway Division serves as the agency managing Yosemite's road networks. They recently reconstructed the park's south entrance, part of State Route 41 (SR 41) and 2.5 miles of Mariposa Grove Road, where tourists go for a close-up view of the sequoia trees. ePrime, an environmentally friendly, solvent-free prime coat supplied by Ergon Asphalt & Emulsions, Inc., (EA&E) was selected for use on this project.
The Challenge: Constructing New Pavement Sections While Open to Traffic
Priming an aggregate base is an important step toward preventing slippage, as the total road structure is bonded together in a homogenous manner (becoming one), which results in a significant increase in the overall strength of the asphalt pavement. One of the challenges for Central Federal Lands was finding a prime coat that would be environmentally friendly and allow for same-day construction, cross traffic, and paving, as contractors usually have to wait up to 48-72 hours before paving over solvent­ containing prime coats.
Solution: ePrime Environmentally Friendly Prime Coat
Upon researching alternatives that would cut down the amount of waiting time after a priming application, Central Federal Lands and the contractor, Herback General Engineering (HGE), determined ePrime was the solution that would meet their desire to achieve same-day paving.
This fast-curing prime coat is designed to significantly reduce slippage, and the fact that it is VOC-free was a huge plus for Central Federal Lands because strict regulations are in place to ensure products used for various Yosemite Park projects are safe for its sensitive environment. The only other alternative was priming using SC-250 cutback asphalt, but same-day paving cannot be achieved with this method.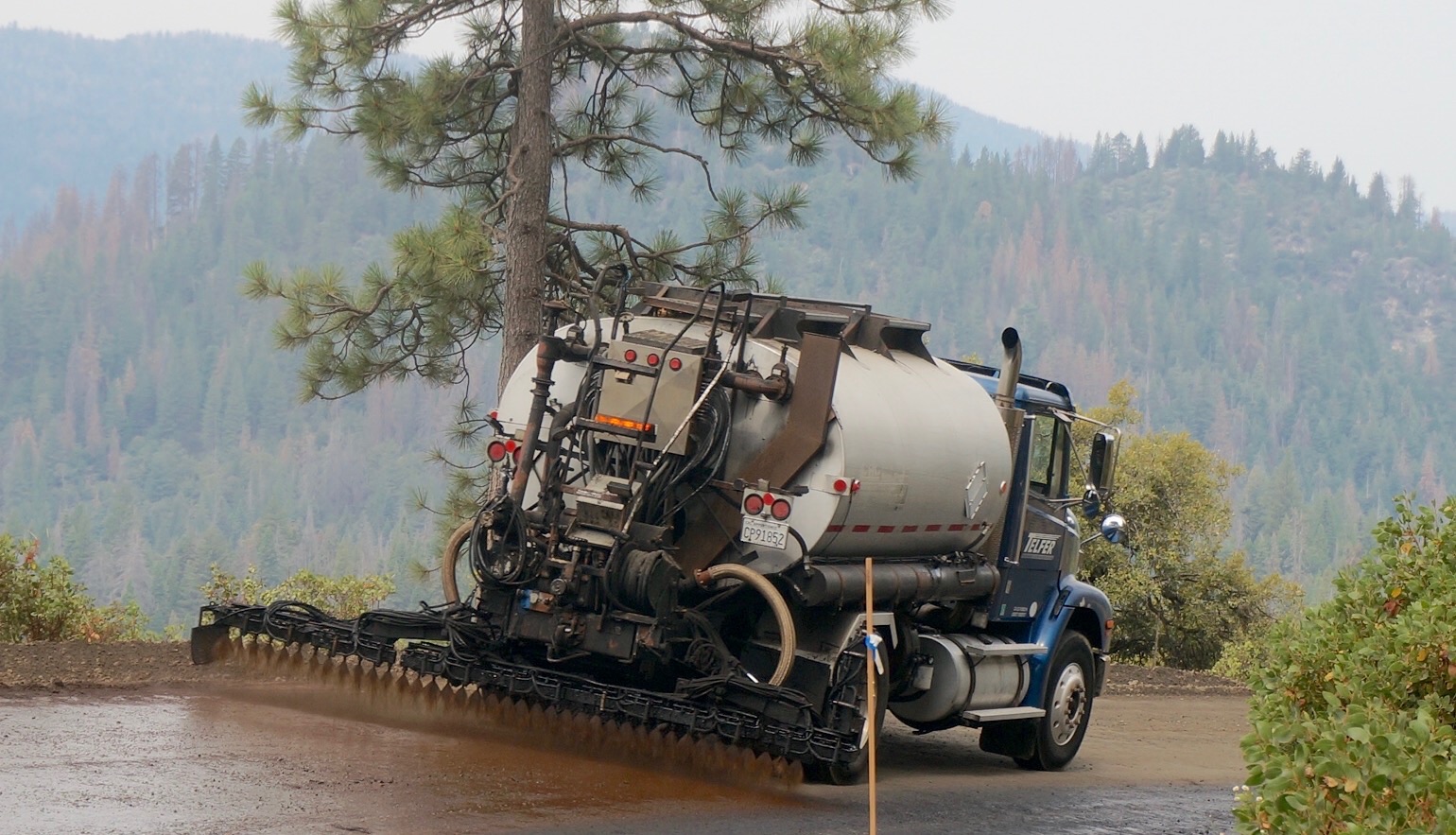 ePrime application on Mariposa Grove Road (just under 5000 ft. elevation).
Application Highlights
EA&E had representatives on site to assist HGE with determining the correct application rate, as well as other technical aspects of this project. ePrime was applied at 0.15 gallons per square yard one lane at a time, curing in 30 minutes to an hour and supporting paving in three hours. The project began in August of 2017 and was completed in two phases.
Phase One: Mariposa Grove Road
The first phase completed was work on the 2.5-mile stretch of Mariposa Grove Road, which was closed to tourist traffic during this process, but not to construction traffic, as there were projects on each end of the section to be reconstructed. This meant heavy equipment from other contractors rolling over the ePrime-treated section repeatedly. However, because ePrime was developed to perform well in such scenarios, the treated road held up and was able to withstand the heavy traffic until the overlay could be applied. Due to a delay on some sections along the 2.5-mile segment , the ePrime was in place for nearly three weeks prior to being paved, protecting the roadway base which remained strong and intact.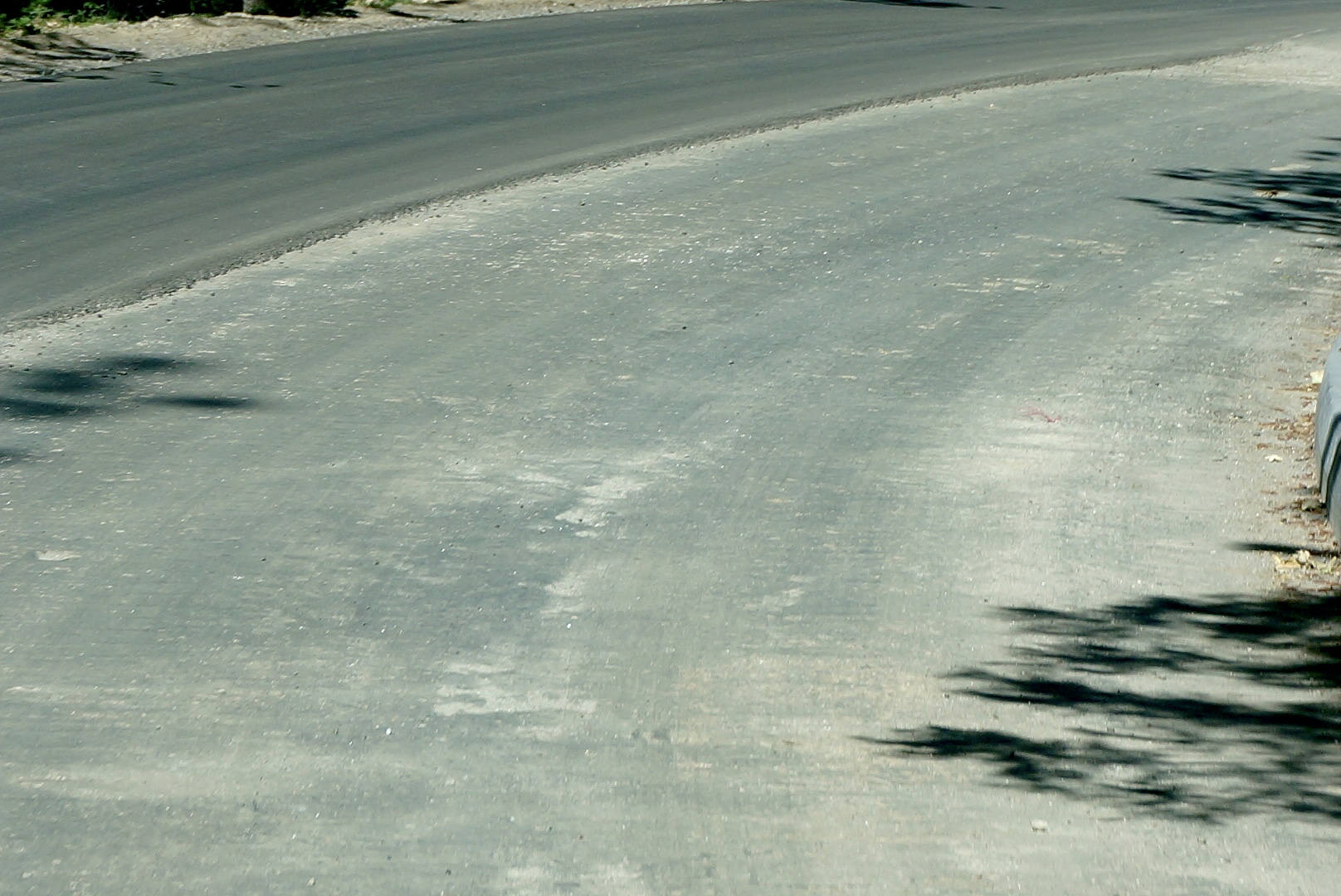 ePrime-treated road weeks after application, prior to paving.
Phase Two: SR 41
The last part of the project, completed in October of 2017 at an elevation of just under 5000 feet, was the south entrance (part of SR41). During this phase, incoming park traffic was allowed to drive on the ePrime-treated surface; there was no alternative because the entrance is a two-lane road. In spite of the weather concerns and the high traffic level, ePrime performed well during construction. "The ePrime broke quickly and allowed us to run construction and park traffic on it until we could overlay it," said Peter Griffin, Project Manager / Estimator – HGE. "It was very durable and held up well."
---
ePrime provided the solid foundations needed in order for the hot mix asphalt overlays to adhere to the aggregate bases of the two Yosemite Park roads, preventing slippage and ensuring the asphalt would stay in the respective lanes.
---
Yosemite is just one of a long line of national parks in the western U.S. where ePrime has been applied. Others include Lake Mead National Park, Joshua Tree National Park, Zion National Park and Bryce Canyon National Park, just to name a few.
Post updated 5.8.19.